Product Name:
TPU Transparent rectangle Solid core Uniform Side glow plastic Optical fiber bar
Description :
It is make from transparent TPU material. It is known as a transparent light guide material. It neither emits light by itself nor need to connect with the electricity. It is waterproof to use underwater safely. It should use a LED light engine to give light from one end. Then the fiber can transfer the light alone the whole fiber body to achieve light transfer effect. The light color depends on lights given by LED engine.
By the way, it can use one LED light engine to give light by one end and it can transfer light around 80 meter away. Also can use 2 LED engine to give light from both end of fiber to double the light transfer distance to 2 meters.
If you need fiber travel longer distance, please contact with us to get link of another type.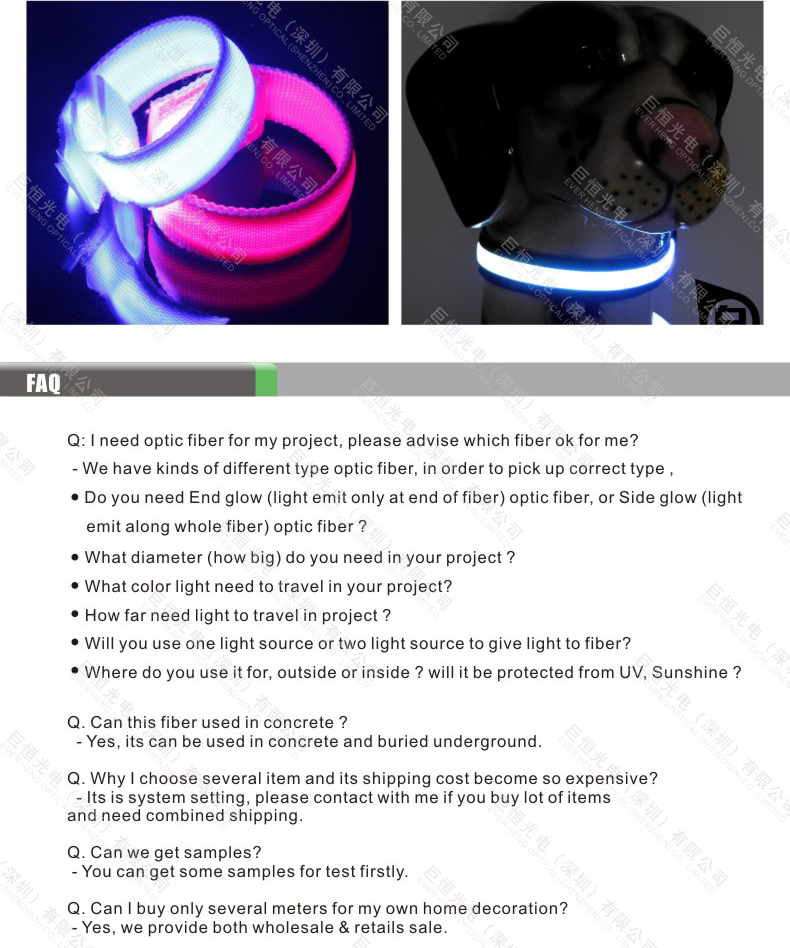 Go to see other type of fiber: