Product Description
Decabromodiphenyl ethane (DBDPE) is widely used in engineering plastic, cable material, elastomer and thermosetting plastic industries etc.
Characteristics of DBDPE
| | | | |
| --- | --- | --- | --- |
| Item | Specification | Item | Specification |
| Appearance | White powder | Volatility(%) | 0.1 |
| Bromine Content(%) | 81-82 | Free Bromine(ppm) | ≤10 |
| Whiteness | ≥89 | Average Particle Size (μm) | ≤5 |
| Melting Point (℃) | 345-355 | Molecular Weight | 971.27 |
1. It is features of high content of bromine, well thermal stability, good ability of UV-resistance and not easy to precipitation. Thermoplastic materials can be recycled many times due to good thermal stability.
2. It does not produce any toxic DBDO and DBDF when DBDPE burning or cracking. Our product completely complies to the European dioxin regulations and causes no harm to environment. Meanwhile, it meets the requirements of environmental standard for biological safety.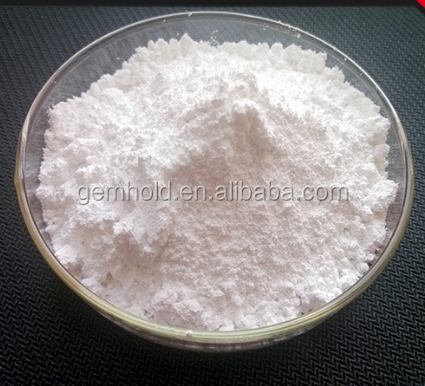 Company Information
Gemhold (SJZ) Trading Co., Ltd. is a fully integrated chemical manufacturer and supplier.
We specialize in the production and export of chemicals which are used for a wide range of applications in the feed, fertilizer, food, industrial and water treatment fields. Our commitment to regulatory compliance and extensive product/supply qualification process give our customers confidence that the products they purchase will meet their needs consistently.
GEMHOLD is focusing on meeting the needs of our customers, making positive contribution to our community and protecting the environment. This in turn provides opportunities for development and continued success for chemicals as well as for our customers.
If you have any need for chemical goods, please do not hesitate to contact us.
Packaging & Shipping
Packaging: Double-layer plastic woven bags, 25g/bag;
Storage: Dry, ventilated and damp proof;
Transportation: Non-dangerous product, keep from dampness, rain and package damage.
Our Services
Welcome to contact us for quotation!
Name: Selina Xu
Tel:+86-18732135887 (wechat and whatsapp)
Email: selina(at)gemhold.cn