Factory supplied beauty care equipment beauty personal care
Item No.: MY-Beauty Care
Item Brand: MAYA
Material: Plastic
Packaging: double blister
Weight : 0.1 lb
Packaged size: 7" x 1 1/4" x 10 1/2" high; nail tool: 6 1/2" long.
Quantity per carton : 12pcs/ctn
Carton size: 30.2*20*28cm
Set includes: 1 contour cylinder, 2 toenail styling head, 2 fingernail styling head, led light, and travel bag. Two AA batteries not included
Description
Bring the salon to you and always look your beautiful best! Professional manicure-pedicure tool contains quickly grooms fingernails and toenails and removes rough, dry skin for a smooth and lovely look.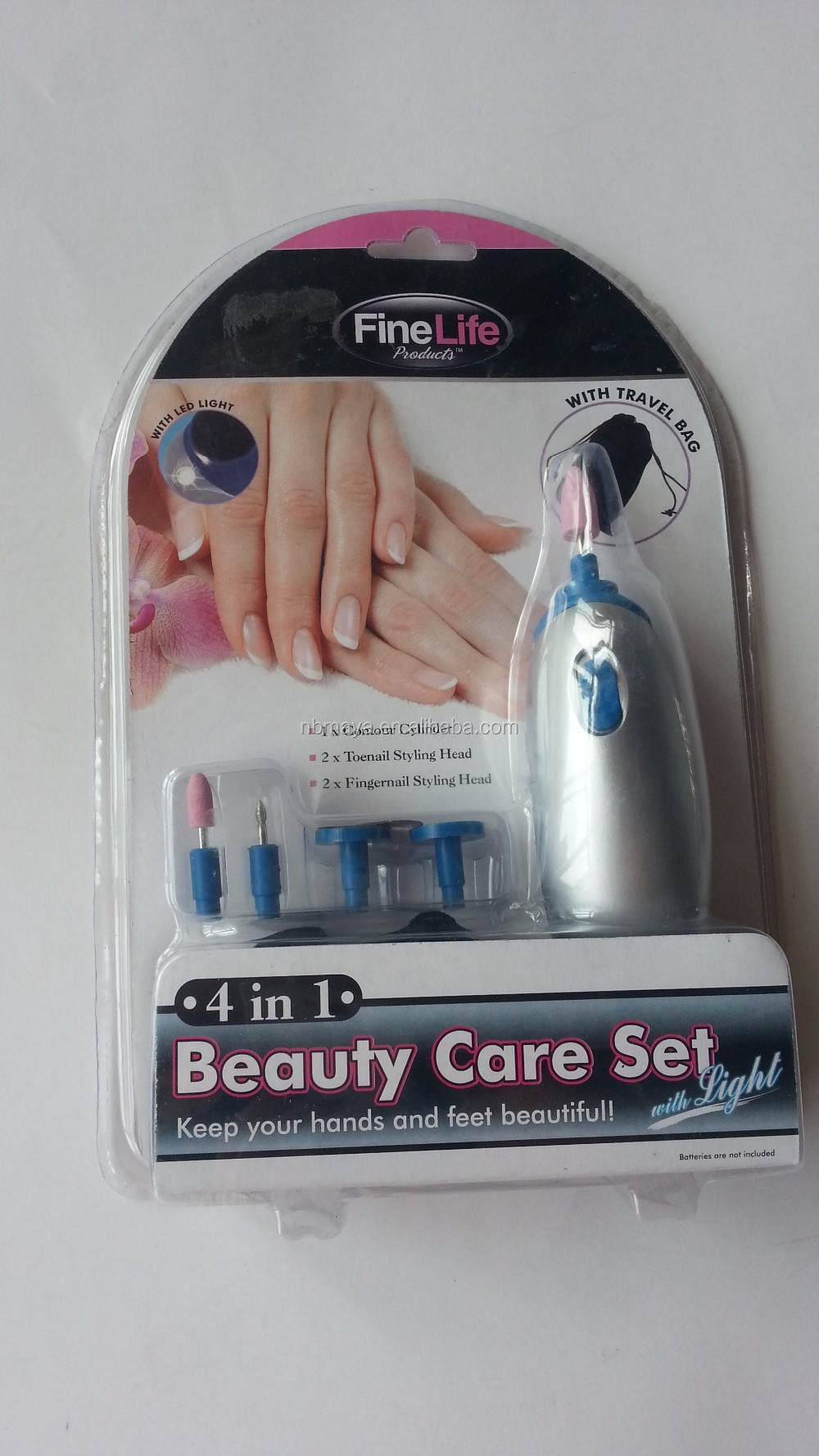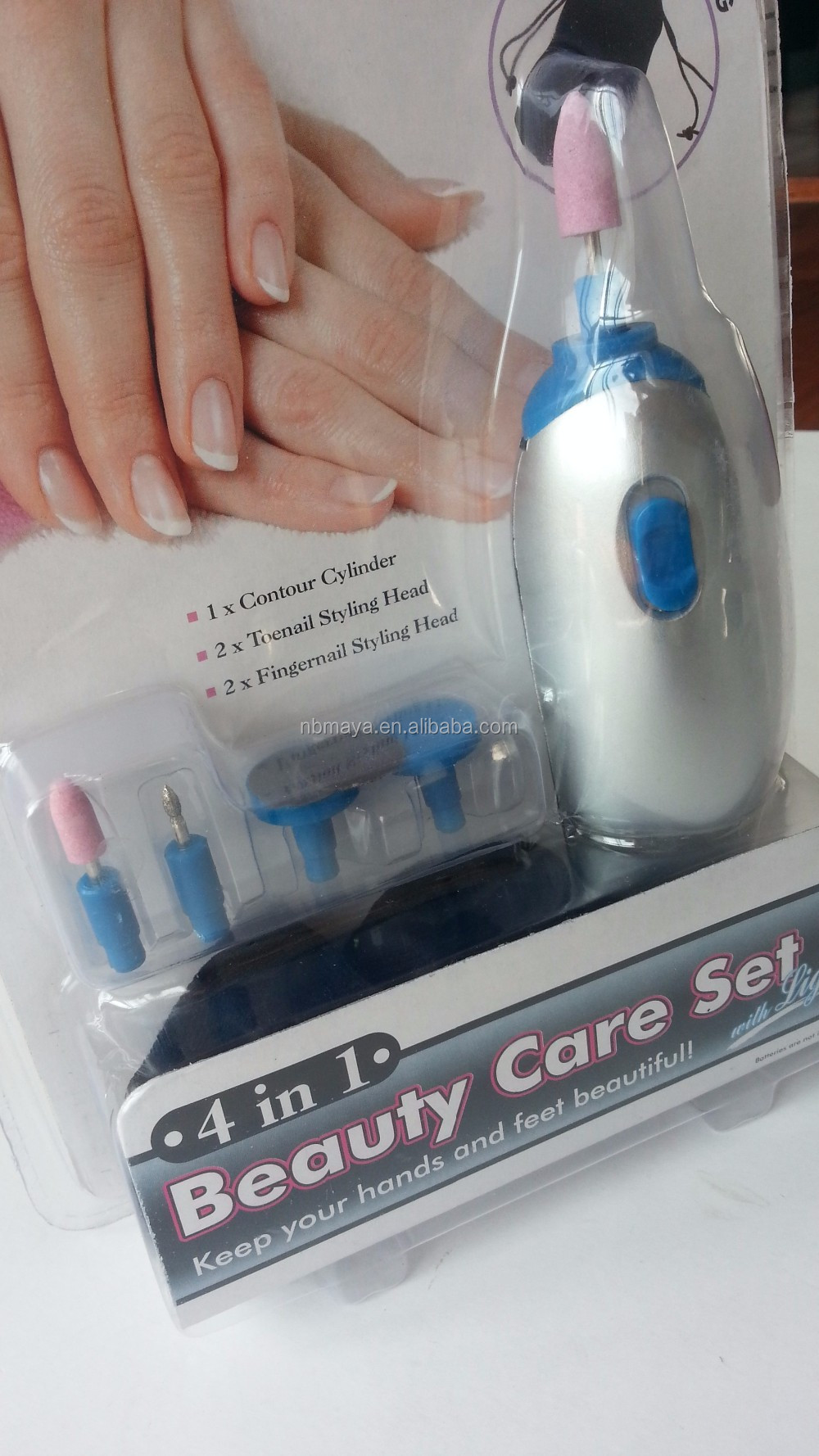 Factory supplied beauty care equipment beauty personal care